Tips on writing articles
This is an article about making knowledge stick and helping students have light bulb moments.
---
Tweet
Share
Lets get straight to the point
Here are some educational tools to try out:
Narrative. People have been teaching with stories since the old days (cave man old days).
Humour. Why so serious? The brain loves humour.
Curiosity. Ever wonder about aliens or being another person? Try and spark curiosity.
Purpose. Give students a reason to learn the concept. Try and make it relevant to them.
Informal language. Adopting an informal conversational tone can make material more familiar and fun!
Succinctness. "Brevity is the soul of wit." ― Shakespeare
Powerful imagery. Humans are visual creatures. Here are some visuals to help reinforce the previous points.
Taking my own advice and using visuals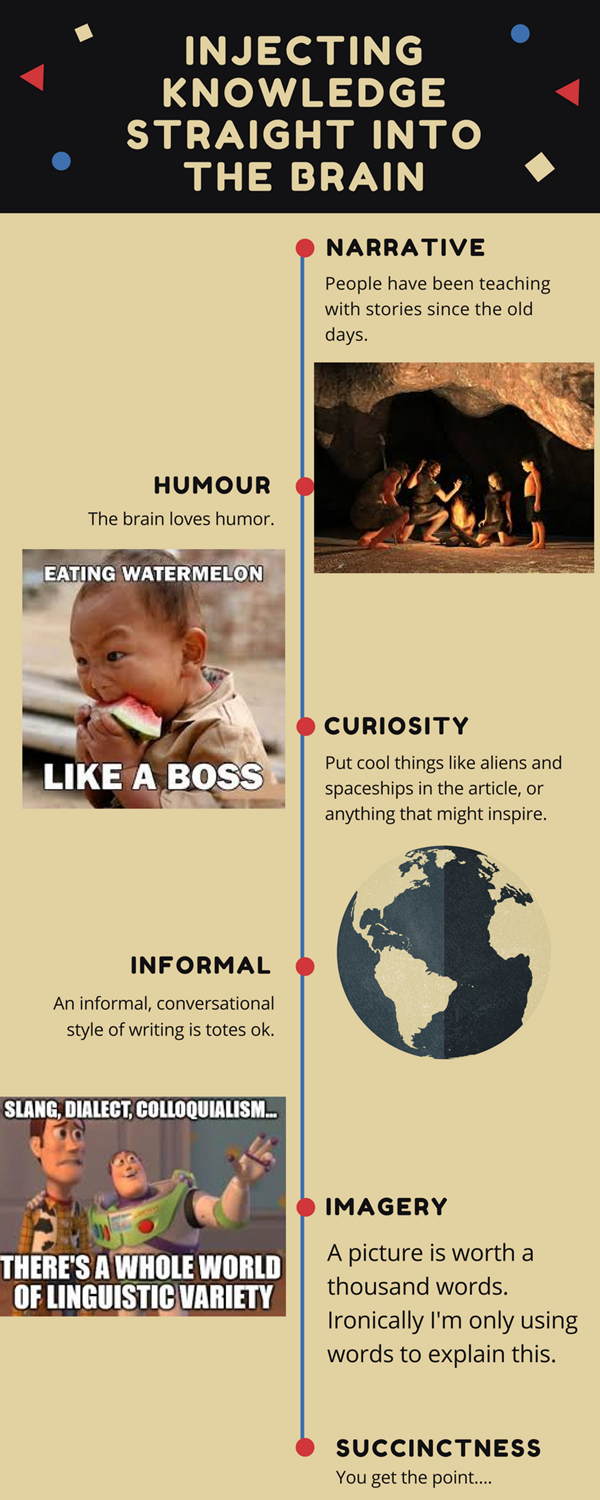 Good luck! Please contact us for any assistance.